Posted on July 27 2018
Fishpond celebrated the wrap up of a successful ICAST/IFTD show with bringing home four awards for Best of Show in Eco Friendly Gear, Laggage/Bags and Backpacks, Chest Pack/Vest, and Accessories under $100.
Read more in the press release below.  
ICAST/IFTD 2018 Recap from Fishpond
Fishpond had an incredibly successful week at IFTD to close out the run in Orlando. Every person I talk­ed to was a fan of the brand; from the hardcore fly fisherman all the way to the trolling bass fisherman from the ICAST side of the show. Many commended Fishpond for their continued commitment to the environment, celebrating 10 years of Cyclepond recycled materials, and dedication to thoughtfully designed products.
When premiering our new products there was a lot of excitement about the all new Switchback Belt System, Westbank Wader Belt, Thunderhead Chest Pack, and Thunderhead Roll Top Duffel. That en­thusiasm lead to Fishpond brining home four awards at the end of the show!
Award Winners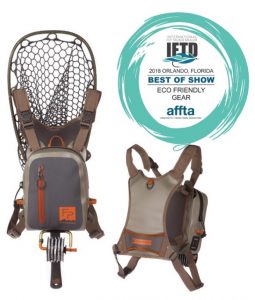 Thunderhead Chest Pack
The Thunderhead Chest Pack delivers a waterproof carry system created to purposefully load all of the essential gear for a day on the water, including a net holster that seats your long or short handled net perfectly. Bring along what you need, instead of what you have. While it's a great standalone piece, it also integrates into our backpacks and can be lashed to your boat providing quick secure storage for wet rides. Built out of our trusted 1680d TPU coated recycled Cyclepond nylon, this clean chest pack is built to protect your gear from the elements.
MSRP $179.95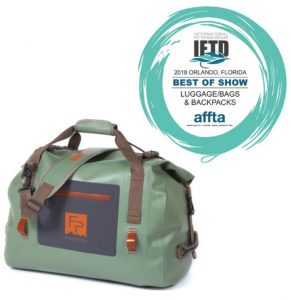 Thunderhead Roll Top Duffel
Nothing puts a damper on a long river trip like a bag full of wet soggy gear. The new Roll Top Duffel keeps your gear dry so you can slip on a dry warm layer at camp and fish the home pool while dinner cooks over the fire. Adventure always has a way of serving up plenty of unexpected twists, flips, and turns, so make sure you pack accordingly. Constructed out of our signature 1680d TPU coated recycled Cyclepond nylon, which has proven itself to be bombproof.
MSRP $199.95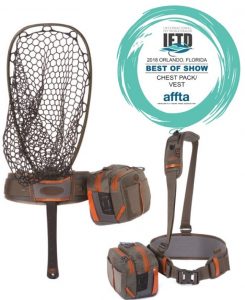 Switchback Wading Belt System
Since our first year we have been turning the fly fishing industry upside-down with innovation and change. As we hit our 20 year anniversary, it was only fitting to take something as simple as a wading belt and reinvent it's functionality. This system includes a pack that slides independently from back to front, a molded net holster for long-handled nets, a shoulder strap with tool and fly attachment, and options to attach our new molded wading staff pouch, drink holder, and Quickshot rod holder. Functional and purposeful. Can be worn with vests, chest packs or other gear of choice.
MSRP $99.95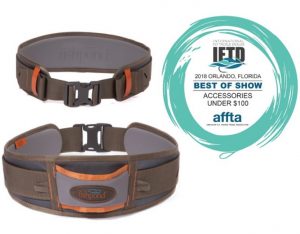 West Bank Wading Belt System
Why just have a belt to secure your waders and support your back? We thought about what other functions a belt might serve and we created a purposeful spot for your net, attachment slots for a Quikshot rod holder, a floating "rail" where you can strap on packs, water bottle holders, wading staffs, and all sorts of river accessories. The game has changed, and you can expect more.
MSRP $49.95
About Fishpond
The heartbeat of Fishpond remains an authentic connection to those who love the plac­es we fish and explore. We are one, a tribe that values the journey to our destination, almost as much as our time on the water. We are friends of our wild places far away, and those in our own backyards. Thank you for sharing in our vision and for helping us be the brand that is trying to make a difference.
For more information, visit www.fishpondusa.com or email us at customercare@fishpondusa.com