Posted on June 18 2018
Loon Outdoors has launched its new line of Tin Weights. Available in matte Black and Camo, these new weights form Loon are "non-toxic, easy to use, and textured to prevent slipping, double cut to re-use and adjust easily, and available in nine sizes."
Read more in the press release below. 
Loon Announces New Tin Weights
Knowing that lead can be detrimental to fish and birds, Loon Outdoors launches its Tin Weights today.
Tin weights certainly aren't a new concept, but Loon created weights that are non-toxic, easy to use, and textured to prevent slipping, double cut to re-use and adjust easily, and available in nine sizes. In either matte camo or black to reduce spooking of wary fish, in numerous container options and weight sizes (Skinny Water or Big Water, etc.), Loon also sells refill packs when anglers run low.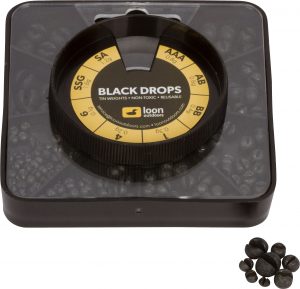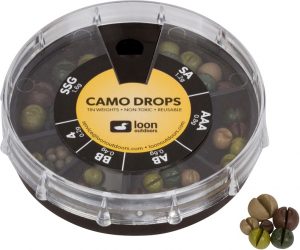 Pick yours up pronto!
Pricing is as follows:
Twist Pots: $8.95
Refill Tub: $6.50
4 Division Multi Packs – $12.50
6 Division Multi Packs – $17.50
8 Division Multi Packs – $25.50